The company GS-TMT has been privatized in October 2004, on the foundations of machine repair production plant in Slimena, former grand business system Bratstvo, Novi Travnik. Bratstvo was one of the leading brands in the machine industry in the area of former Yugoslavia. By continuing centuries-old tradition of metal processing in central Bosnia, we at GS-TMT apply high standards in the production of machine parts.
Steel processing requires high precision, exceptionally professional staff and continuous supervision, including the love for this profession. We produce parts of highly sophisticated equipment for production for the European, particularly German manufacturers, on the most modern machines for metal processing.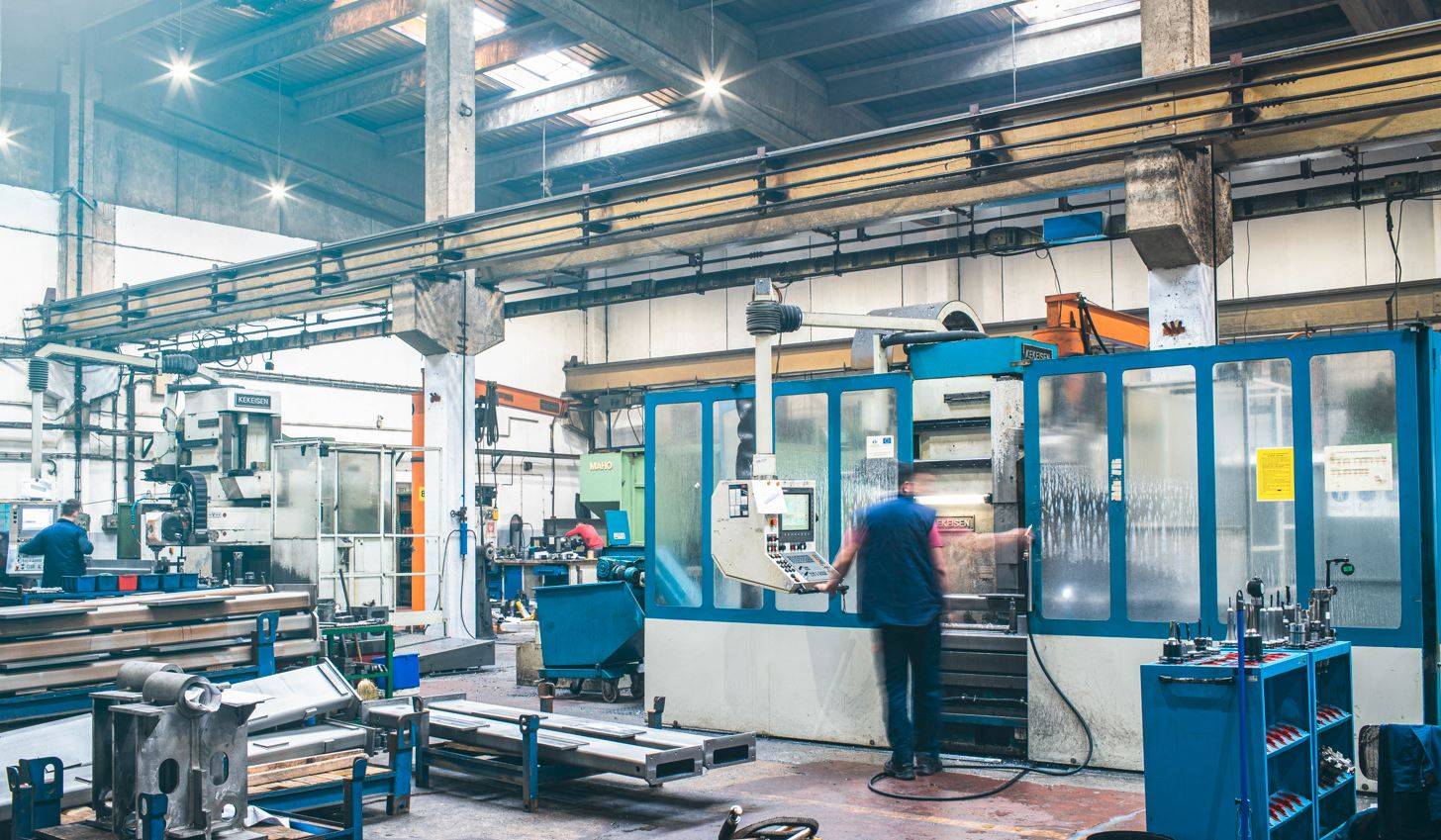 Our production consists of the following processes: sandblasting, cutting, welding, machining, corrosion protection and product quality assurance, and the entire process is controlled via ERP system SAP.
With the aid of world's leading information system manufacturer, all processes within the plant are mutually connected. SAP enables us transparent and reliable management of business processes and resources which significantly reduces risks of business.
Always ready for development
Since privatization in 2004, with 52 employees and 400.000 EURO of annual income and 5% of export, the company, today, in 2018, realizes income higher of 16 million EUROS, with export share of 98%.
GS-TMT is in majority ownership of family company Global Sourcing GmbH from Regensburg, Federal Republic of Germany.
As one of the leading companies in the machine industry in the region of Central Bosnia, GS-TMT significantly contributes to the improvement of quality of life, of its own employees, but also of other population of town Travnik, and the entire Central Bosnia Canton, through its business, but also through active participation in public, cultural, educational and economic life.
The company GS-TMT is located at the area of 66.000 m2 which encompasses facilities of total surface of 14.800 m2, divided in three production halls, designing and administrative section.
Due to our respect of strict criteria of quality, as well as delivery deadlines, our customers have graded us to be an A supplier. We achieved this status through multi-year investment into development of our most valuable resource – our employees, through construction of new capacities, through introduction of necessary standards, purchase of modern equipment and continuous monitoring of market trends and demands.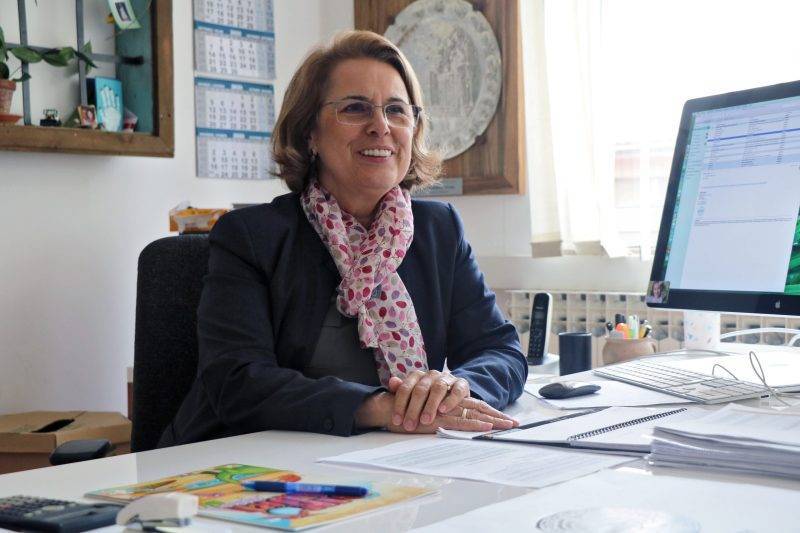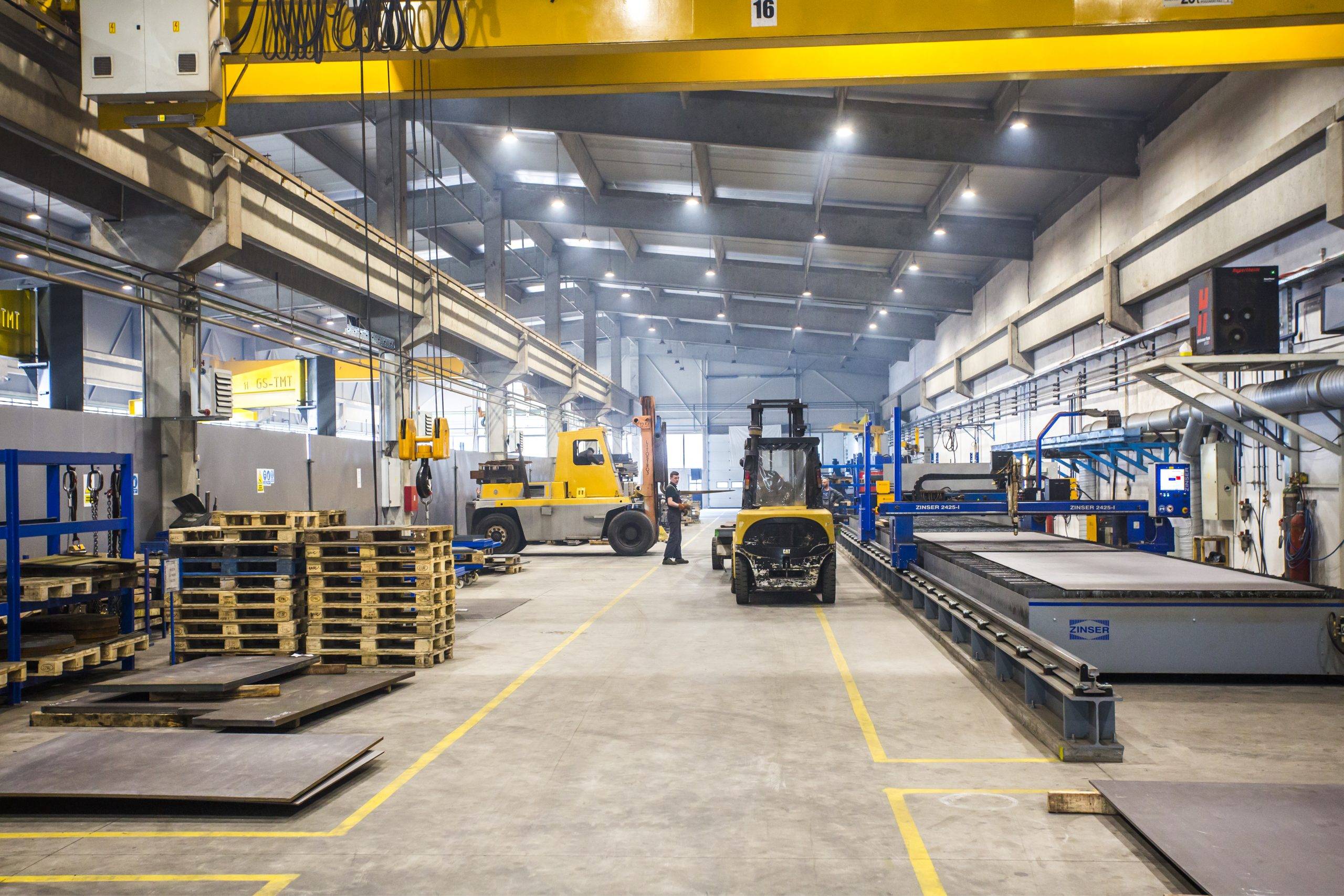 Due to compliance with strict quality criteria, as well as delivery deadlines, customers rated us as an A supplier. We achieved this status by investing in the development of our most valuable resource – our employees, building new capacities, introducing the necessary standards, purchasing modern equipment and continuously monitoring trends and market requirements.
Our experts, led by the company's management, try to achieve the set goals, which in some cases seem impossible in our Central Bosnian conditions, but in the end they still succeed. We achieve all this thanks to loyal and professional employees at all levels. With the great commitment of our workers and investment in the latest technological solutions, we have achieved a high quotation on the European machine parts market.
The company GS-TMT pays special attention to the safety of our employees at work, as well as to the development of continuous education programs. We have implemented the occupational safety standard ISO 45001 and we work every day to raise the awareness of employees in terms of increasing the level of occupational safety, health and the environment.
Export Oriented Production
Questions?
We will be glad to answer them!
When was GS TMT founded?
GS TMT started off in 2004. after being acquired by Global Sourcing GmbH from Regensburg, Federal Republic of Germany.
How many emloyees do we have?
Close to 500 +  highly qualified and trained workers, economists and engineers.
What types of services do we offer?
All kinds of metal processing services, starting from cutting, machining, welding, heat treating and painting.
How to reach us?
Email us at: info@gs-tmt.com
Our adress is Slimena bb,72270 Travnik, Bosnia and Herzegovina. You can come visit on Monday to Friday from 7:00 to 15:00.
How many current partners do we have?
Seven strategic to twenty regular partners
How to recieve a Quote for your product?
Send us an e-mail on our contact page or call us every day from Monday to Friday from 7:00 a.m. to 3:00 p.m. Our staff will be happy to process your request.